The University Logo was designed by Gísli B. Björnsson illustrator FÍT
"The core of the logo are two forms that join and make the letter L. In the brief, emphasis was on the two fundamental resources in the school's activities. Firstly land recources and secondly how we utilize those recourses. The colours should emphasize those two lines, orange, reds and brown tones represent earth tones and yllows to greens represent the vegetation."
Gísli B. Björnsson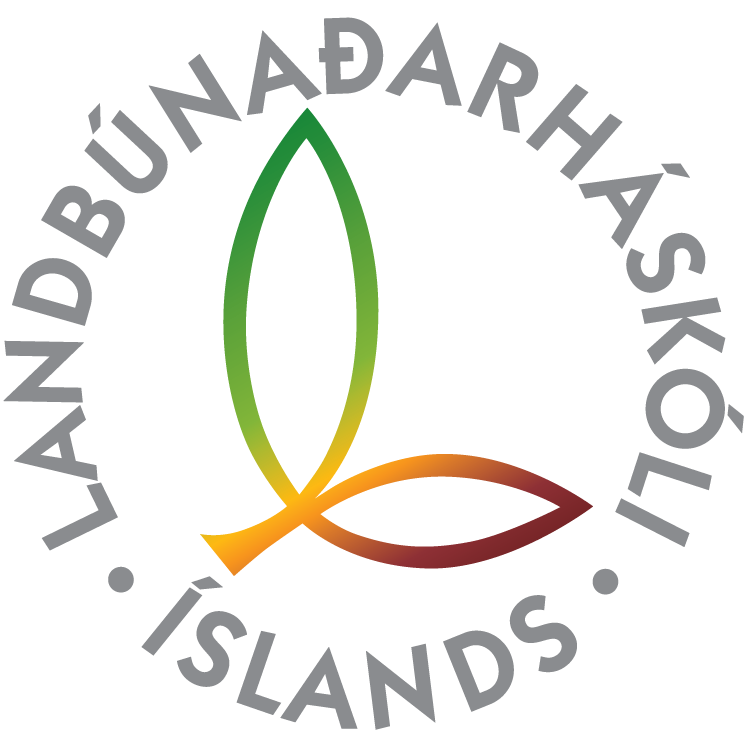 The main colours are drawn from the Logo and Logo Type.  It is in four-coulor - CMYK - eor rasterized in black. 
A. Grey Colour in letters/Headlines. 55% Black.
B. Dark green as complementing colour: CMYK: 80C 0M 100Y 30K. Panatone 363.
C. Burgundy as complementing colour: CMYK: 55C 100M 100Y 20K. Pantone: 491.
Letter Type
The University Font is called Kabel.
A. Kabel Medium or Kabel Demi for Headlines
B. Kabel Book for Body Text.

Please contact marketing and PR manager for any inquiries or further information regarding use of branded material.